Garage Door Repair
Back To Our Services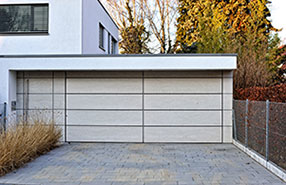 Garage door repair Riverview is a company that is reliable as we offer a wide range of services at time of the year. From repairs and maintenance to installation, servicing and replacement, our technicians are well equipped to handle any type of job. We also stock a full range of quality parts and door accessories, so that you are never in short supply during emergencies. Perhaps the door refuses to open after you've returned home from work or you may be toying with the idea of upgrading your home and getting a new glass garage door. Your needs are diverse and unique and we are ready to provide customized solutions for all.
- Why choose us?
A garage door is the largest moving object in any home and connected to several parts and each of them must functions smoothly for the door to move well. Even if a single part malfunctions, it can affect the other parts and if ignored, it can lead to expensive repairs at a later stage. Not many of us know each part functions and that is why you need experts like us to do the job for you. We help check and replace torsion and extension springs, maintain and adjust various parts for smooth operation and replace critical components if required.
Garage door openers are another important addition and constant use can cause them to stop working. In such cases we are ready to assist as we work with all brands of openers and if you need to replace even a minor component, we have what you need. Replacing door is another vital service we offer ranging from wooden, steel, aluminum and even glass doors.
Our garage door repair services are affordable and our technicians are very efficient and complete the job on time.
Call us or contact us online if you are looking to fix any problem relating to garage doors.